Home

/*script to add 3 more testimonials in that section*/
A full-service agency that builds online empires.
From strategic sales funnels, PPC, SEO, to email marketing and website development, Power Funnels is your reliable marketing partner, powered up!
check_circle
BUSINESSES LAUNCHED SUCCESSFULLY
attach_money
AVG. RETURN ON AD SPEND
supervised_user_circle
NEW YORK TIMES BEST SELLERS
power
8 & 9-FIGURE CLIENTS WITH POWER FUNNELS
rate_review
5/5 CLIENT REVIEWS
attach_money
TOTAL AD REVENUE
Top Rated On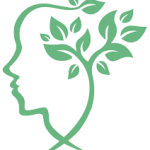 PPC Management for Top Rated Business in Florida
Total Mental Wellness
Lee and his team have been extremely helpful throughout this project. He provided very thorough and meaningful feedback to optimize our Google ads account.

With his help, we have been able to reach a much wider client base, and our CPL has decreased significantly. He answered all questions very promptly and was willing to work with us to mean our business's specific needs. I highly recommend Lee and his team and would gladly work with them in the future!
Website Redesign & SEO for Electrical Engineering Firm
Archos Engineering Consultants
We had the pleasure of working with Lee and his team to build out our entire marketing strategy, starting with a refresh of our website.

Upon formal engagement, we were sent a questionnaire which helped us define the scope of work, as well as gain clarity on what we really needed. The questionnaire was simple, clear and straight to the point.

Our project was broken out into various milestones which helped us organize our thoughts and strategy. For organization, Lee had us use a project management software called "Basecamp" which was incredibly easy to use. This platform allowed us to keep track of overall progress, to-do's and action items.

Lee and his team really standout in customer service and the organization of information. His team consistently provided us with updates and were great on providing recommendations through their solutions oriented approach.

The final version of the website that Lee and his team designed for my firm was absolutely amazing. I was nervous about hiring another web agency to redesign our website due to the previous negative experiences that I had with other agencies, however was I ever wrong with Power Funnels! The website they designed for my firm has immense amount of attention to detail, so much substance and value, and is just an overall BEAST of a website! I cannot wait to unleash it fully in January!

We've already hired Lee and his team for their digital marketing services as they genuinely are EXPERTS, and make an effort to overdeliver on value and are truly passionate about what they do. Thanks,
Website Build for Australian E-comm Brand
Brighter Dyes
Reasons why we love Lee: Lee cared about our project and our outcome. He was organized. He has systems in place which made the process so much easier.

He stood out from others we have used because he was so professional and had great communication and understood our western market. The quality of work was amazing. He went above and beyond. He had great ideas and feedback and educated me. I already hired him again! Thanks Lee :)
Website Build & SEO for U.S. E-Comm Brand
Good Spirited Styling
A MUST HIRE - First off let me start off by saying Lee and his team COMPLETELY saved this project, these guys are absolute geniuses, it was a very limited timeframe also.

Given the outline of the project and deadline, Lee and his team executed this project beyond my imagination, they were honest, kind, patient & professional with me. I'm so glad I was able to hire these guys, and I can SAFELY say I will DEFINITELY be re-hiring Lee and his team again in the near future.

I HIGHLY RECOMMEND Lee and his team, this is top-tier work! You're DEFINITELY in great hands with Lee!!
Team up with the best.
If you're looking for expert PPC & SEO experts, marketers, developers, and designers who charge up websites with laser-targeted leads. You've found 'em. Get a better ROI from your digital channels & stop throwing away money on underperforming campaigns and empty promises. Here's what you can expect while working with us:
A dedicated account manager + a team of experts behind you
Client communication + honest recommendations
Expert results + reliability
I'M CONSTANTLY BLOWN AWAY!
It's been a joy working with Lee and his Power Funnels team. After working together for several months now, I'm constantly blown away by their level of expertise in the industry as well as superior customer service. They truly are an agency that can take you where you need to be. Highly recommended!
-Dave De Meyer
Founder of Million Dollar Club
Our team will take the time to learn your business and objectives, and conduct thorough research and analysis.
Together we will strategize the best approach and budget needs to meet your growth objectives.
Our focus is to deploy programs and campaigns through efficient project management, on-brand messaging, and clear deliverables.
Through an ongoing process during the lifetime of your campaigns, we continuously test, analyze, and optimize.
We get it. And we get you.
We're entrepreneurs and business people too. You have to make a hundred decisions today, the last thing you should worry about is if your marketing dollars are making a profit and supporting your goals.
Your success wasn't built on following the status quo. It's built on passion, love, stress, and the blood, sweat and tears of the people who took a leap of faith to follow their dreams.
Let's work together and Power Up Results.
Ready To Grow?
Take the next step in growing your business using digital marketing. Fill in the form below and one of our marketing experts will connect with you to learn more about your business and your targets. We'll then send you a service proposal free of charge.
Driving Digital Revenue
For Our 100+ Satisfied Clients
Power Funnels Portfolio!
When you partner with Power Funnels, we take care of the heavy lifting so you can enjoy more leads, revenue and time to spend on what you actually want to do.
WE'VE GENERATED OVER
3.2 Million
IN CLIENT REVENUE
WE'VE GENERATED
100,000
LEADS FOR OUR CLIENTS
WE'VE GENERATED OVER
50
BUSINESS WEBSITES
Power Funnels Portfolio!
When you partner with Power Funnels, we take care of the heavy lifting so you can enjoy more leads, revenue and time to spend on what you actually want to do.
WE'VE GENERATED OVER 3.2 MILLION
IN CLIENT REVENUE
WE'VE GENERATED 100,000
LEADS FOR OUR CLIENTS
WE'VE GENERATED OVER 50
BUSINESS WEBSITES